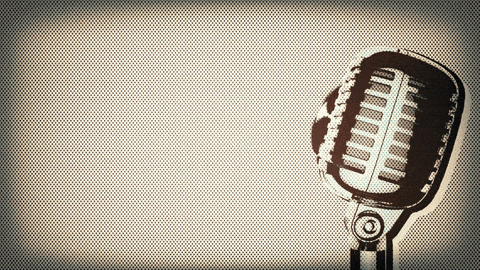 When you think of a podcast, chances are your mind conjures up images of pop culture icons who talk with high-profile celebrities, athletes, innovators, billionaires, and the like. With those parameters, creating your own podcast likely feels out of reach, right?
Although pop culture icons and celebrities produce podcasts and influence trends, they are not the ONLY producers of podcasts (nor should they be!).
Before I dive into what I mean by that, I'd like to take you on a bit of a journey … a content evolution journey that will help you see the value of pop icons to elevate content (not make it inaccessible).
A walk down memory lane … content style
Before there was Active Blogs (our current business brand), there was Proven Systems (our former brand name).
When Proven Systems was born, newsletters were printed and physically mailed (Yep, back in the '90s). Although that strategy had worked in the past, it was time for an evolution … a digital evolution.
We capitalized on the growing digital trend by offering a digital alternative to the printed newsletter; thus breathing new life into the corporate newsletter.
As the tale often goes when it comes to marketing, many businesses believed that newsletters were simply a nice-to-have, and as such, didn't invest much time or energy into digitizing their newsletter. Those who saw success from their newsletters, however, decided to use it as a powerful communication tool. It was no longer a nice-to-have, but rather a must-have with a strong strategy backing it up.
Next came the rise of the website. Again, there were some skeptics who didn't buy into the idea that they could use a website to more effectively sell their products or services. It was merely a nice-to-have or a fad. But then came the blog.
Blogging rose to popularity as celebrities and other icons and influencers began taking to the keyboard and blogging about everything from fashion and food to social and environmental causes and everything in between. Pop culture led the communication and blogging revolution … but businesses quickly took notice and carried the torch further.
Now, we are seeing a similar trend with podcasts.
Podcasts: pop culture trend or undervalued business development tool?
A podcast produced by a celebrity or that highlights a popular topic like true crime, current events, TV & movies, food, how-to commentary, and more are some of the most popular right now.
The top 5 most-listened podcasts in the U.S. (as of publication, at least!) include:
Serial
The Joe Rogan Experience
This American Life
Stuff Your Should Know
The Daily
Let's take Joe Rogan's podcast, for example. Guests on the Joe Rogan Experience include celebrities, comedians, mixed martial arts (MMA) fighters, science and technology innovators, and others. His podcast is one of the most downloaded in the country. So that means his strategy and guest list are what everyone should strive for, right?
Wrong.
Your business podcast is not in direct competition with Joe Rogan, nor should it be. That would be like comparing apples to mustangs. Although both are loved, they are not the same. Their value is not the same. And their target audience is not the same.
The reality is, podcasts are one of the most multifaceted business development tools underutilized by businesses today.
Podcasts serve a critical relationship-building function in business development. They provide a unique access point to start conversations and build authority and credibility. Let me give you an example of what I mean by this:
I received a text message the other day that read "B2B marketing help" and included a website URL. This may seem strange at first glance, but it's actually a finely developed strategy. You see, I included my cell phone number and a clear call to action on my LinkedIn profile that simply states: "Want to get in touch? Simply text your name and B2B marketing help to [cell phone number]."
After receiving the text message, I checked out the website and reviewed the individual's LinkedIn profile and activity. Turns out, he had recently liked a podcast post that I shared. He wasn't a first-degree connection, so he must have seen the post from another individual within his network that is connected to me. The podcast post prompted him to view my profile and take action by sending me a text.
This text a week later, converted to a $5,850 sale with one of our entry level services. One example of many sales generated just like this.
What's my point in telling you this? People often misunderstand the non-linear implications of doing a podcast.
Your podcast is simply another means of communicating with people in a way that's not all about you, but all roads lead back to you.
It's not about having a monster audience and being the top podcast on iTunes. Although that's a good goal, your business podcast likely will not reach those heights … at least not in the beginning. And that's not even the intention of it. Forget about growing a cult-like following for your podcast and instead focus on offering quality content that will naturally open the door to meaningful conversations and relationships.
Podcasting in your prospecting
Unfortunately, many sales professionals are guilty of the cringe-worthy spamming technique. Vowing that the more generic messages they send, the more likely something will stick. Sadly, this ends up backfiring as prospective buyers see right through these generic messages and write you off without ever having an actual conversation.
B2B sales is about relationships. And those relationships stem from meaningful conversations.
The easiest way to get a conversation with someone of value is through mutual benefit. For example, it is mutually beneficial when I reach out to my prospects and ask them to consider being a guest on our B2B Mentors podcast. This is beneficial for us because we have started a conversation, and it's beneficial for the person of interest because he or she has the opportunity to share his or her expertise to a wider audience.
You can even start using this conversation-starter technique without having an actual podcast created yet!
Whether the conversation leads to a podcast guest or not, you now have a burgeoning relationship that often progresses to the question: "what do you do?" This provides an awesome opportunity to share more about yourself and your products or services in a natural and authentic way.
How to weave your podcast into all marketing channels
Your contact has said yes to being a guest on your podcast (yay!). Now what?
First, consider conducting the interview via live stream on social media. A live interview provides a unique channel for content creation that you can promote, repurpose, and leverage in a number of ways.
The beauty of this approach is that you now have the audio and video recording from this live interview that you can now:
Upload to your preferred podcast app (I personally use spreaker).
Publish to your website with the transcription for added SEO value and accessibility.
Email the podcast link and/or write up to your mailing list, requesting that visitors subscribe and rate the show.
Create social posts with clips from the podcast.
Tag your podcast guest(s) to extend the reach to their networks.
Encourage cross-promotion with your guest(s).
Leverage the podcast content for future blogs, e-books, website content, social posts, and more.
There's not a single marketing channel that your business podcast couldn't feed.
Your efforts have now started the flywheel! You'll attract more prospects. You'll build authority, credibility, and thought leadership. And you're providing valuable resources that link back to your main business.
Remember: all roads of your business podcast lead back to you.
Want to dig a little deeper into leveraging podcasting as a business development tool? Want to increase your LinkedIn skills to attract more clients and win more deals, even during times of crisis like a pandemic, natural disaster, or even simply resource constraints? If you're nodding your head right now, you need to sign up for our free training webinar:
The Missing Link to LinkedIn Success (2020 Edition)
.