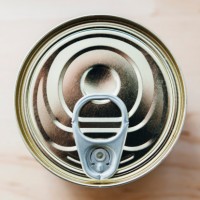 In the world of B2B marketing, selling is never as straightforward as a "one-click" purchase. Employees of businesses that sell to other businesses often provide complex products and even more complex services to their customers, and they work hard to set their companies apart from competitors.
In that environment, telling your company's story — through an extended sales cycle and after the sale — becomes an essential, ongoing process. The professionals at LynnCo Supply Chain Solutions understand that the company's complex sales can't be supported by generic content; they need high-quality communications to deliver value and leadership to customers and prospects.
Complex services, deep relationships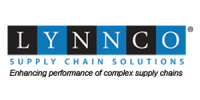 As a third-party logistics provider (3PL), LynnCo employees coordinate logistics for clients with supply chains that span North America. LynnCo Solutions Architects and Solutions Strategists provide personalized services and creative approaches. They solve unique, complex supply chain challenges through sophisticated, purpose-built technology solutions using their deep, industry-specific expertise.
LynnCo Marketing Coordinator Lesli Dinsmore explains, "Our customers are under a lot of pressure to deliver exceptional service, and LynnCo's high service/high performance model, paired with its best-in-class, user-friendly technology platform, assures they can meet and exceed their customers' lofty expectations consistently."
Dinsmore explains that because this in-depth supply chain support is so integral to a company's success, decisions about service providers aren't made lightly.
"LynnCo's services align very well with midsize, emerging-growth companies looking for a high service level and a robust IT model. Companies that require this model usually are compelled to fill that service requirement very rapidly. Still, our sales cycle itself is fairly complex and can last anywhere from three months to two years or more," she says.
LynnCo's standard of high-touch sales and ongoing customer service requires that its employees stay in contact with customers on a daily basis, making sure their needs are being met in a very customized and personal manner.
Dinsmore says, "A high percentage of LynnCo's customer base originates from referrals," noting that LynnCo's reputation in the industry minimizes the amount of up-front marketplace education required.
Ongoing education
Communicating with that well-educated readership requires content that is at the same level as the industry insiders who are reading it.
"Being able to capture the LynnCo story and communicate our expertise in a concise and easy-to-understand way is truly a challenge because our business is so complex," Dinsmore says.
Dinsmore works with the Active Blogs team, which provides both content creation and reporting. The team understands that LynnCo's challenge is to create a true, ongoing partnership with clients and drive continual value for them. That's not a simple process in the supply chain management world, where change is the only constant and clients must adapt to ever-increasing demands from their end customers.
[well] "Active Blogs has done a phenomenal job in producing content for us on an ongoing basis to keep our audience engaged and grow our library of resources. We are truly so glad to have Active Blogs on our team!"
 — Lesli Dinsmore, LynnCo Supply Chain Solutions[/well]
To ensure that communication stays up to date, addresses ongoing questions and pain points, and stays engaging, LynnCo experts have developed a content strategy that works at multiple levels.
"With this approach, our customers are getting some type of thought-provoking or educational content every week from LynnCo," Dinsmore says.
Newsletters — The Active Blogs team sends quarterly LynnCo newsletters to provide internal communications to existing LynnCo customers.Dinsmore says, "The newsletter content is really focused on proprietary company news in addition to industry expertise. The advantage here is that we make our clients feel privy to what is going on in the company and encourage that partnership mentality."
Blogs — In the past year, the Active Blogs team has increased communication by providing LynnCo blog articles twice per month and third-party news articles every other week."The purpose of the blog is to position LynnCo as an industry expert and thought leader," Dinsmore says. "In contrast to the newsletter, the content is provided to customers, employees, and prospects. The topics are more time-sensitive, and although they are written from LynnCo's perspective, they are really intended to be an unbiased perspective on industry trends and news.

"We hope that we can provide educational content to our clients more frequently, but the ultimate goal with the blog is to assist in sales efforts," Dinsmore adds.
Tracking and follow-up — Through the blog program, LynnCo professionals have access to ConvertAVisit, software that identifies website visitors and automatically creates detailed reports that are emailed to the sales team daily."Our sales team is diligent in nurturing prospective customers based on their stage in the sales cycle," Dinsmore says. "Going into 2016, we are further optimizing our strategies to include even more robust digital support for prospect nurturing."
No canned content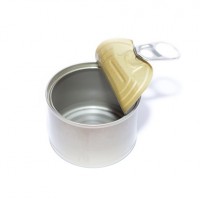 To support this comprehensive program, the experts at LynnCo can't rely on "canned" or generic content.
Dinsmore says, "All of our content is written in an effort to position LynnCo as an industry expert. By having a wealth of content covering a variety of topics that we can pull from, we are able to instill credibility behind the conversations that we have with our clients while trying to grow portfolios — and with prospects during the sales cycle."
To get the high-quality, high-value content that LynnCo communications require, Dinsmore works with the Content Development team at Active Blogs. This team of dedicated content experts brings LynnCo professionals the same level of partnership that LynnCo brings to its customers.
Active Blogs provides a dedicated contact and content experts who develop a deep understanding not only of the logistics and supply chain industries but also of LynnCo's business in particular. With this deep connection in place, the Active Blogs team is able to produce content that is specifically tailored to support the LynnCo brand and company goals.
The results have proven themselves over the years.
Dinsmore says, "Active Blogs has done a phenomenal job in producing content for us on an ongoing basis to keep our audience engaged and grow our library of resources. We are truly so glad to have Active Blogs on our team!"
Is your blog content building engagement with your company? Contact the professionals at Active Blogs at

800-720-5398

or

info@activeblogs.com

to learn how an ongoing blog can build a library of valuable content — and enhance your organization's brand.