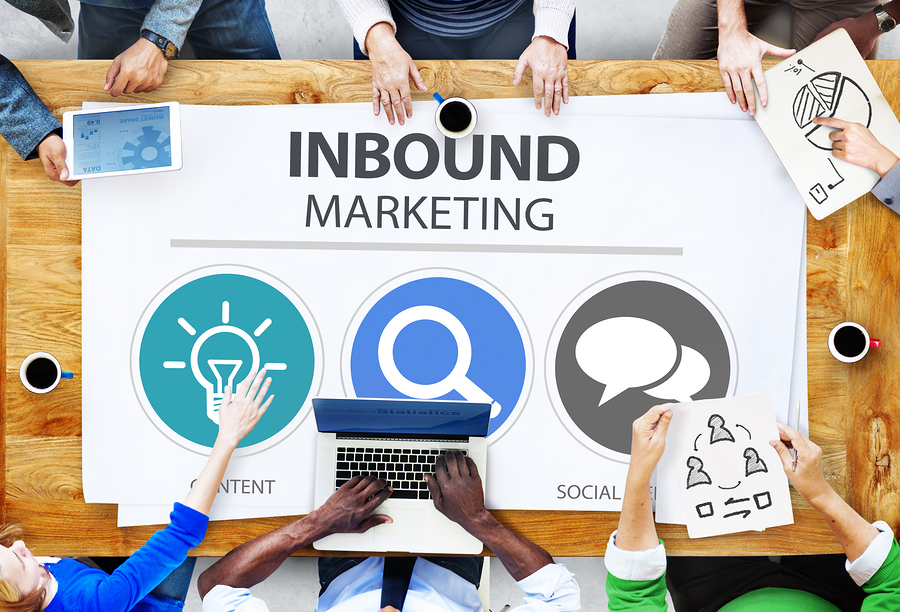 Marketing is a rapidly changing field. This is primarily because of advances in internet technology and changes in consumer behaviors. Inbound is quickly replacing traditional outbound marketing. The question is, how can you — as an IT or tech company leader — best take advantage of this trend to get your products and services in front of the right people?
Outbound and inbound marketing: What's the difference?
Outbound refers to the traditional intrusive marketing we've been experiencing for years. This marketing style includes radio and television ads, direct mail, cold calling, and tradeshows.
Inbound marketing, in contrast, is focused on attracting leads to you and includes search engine optimization (SEO), web content, landing pages, blogs, and social media. When a person or company employee comes to your website to look for computer networking services, that lead is already interested in learning about your products or services and, therefore, is a hotter lead.
… inbound marketing produces three times as many leads as traditional outbound marketing yet costs 62% less …
The problem with outbound marketing is that people are constantly being bombarded with ads for products and services they don't have any interest in. Therefore, people skip over television ads, tune out radio ads, delete emails, don't answer unidentified phone calls, and get their information from webinars rather than tradeshows. With people seeking out the information they need, outbound marketing is becoming less effective. According to a Demand Metric infographic, inbound marketing produces three times as many leads as traditional outbound marketing yet costs 62% less.
Increase your inbound marketing effectiveness
If you're new to inbound marketing or already a pro, there are several ways you can enhance the effectiveness of your marketing strategies.
First, you need to understand your goals, who will make up your team, and what resources you will allocate to inbound marketing so you can formulate a strategy that takes you there.
Understand you're building an ongoing marketing strategy. You'll be creating websites, blogs, videos, and more content to attract leads for the long term. It's not like outbound marketing where you spend a fixed amount on a one-time ad or direct-mail campaign. You may have high upfront costs, but over the long run, your return on investment is likely to be greater.
To improve your marketing effectiveness, measure everything. If something isn't working, adjust your strategy. However, don't give up on it too early. The payoff often takes longer for inbound marketing.
Inbound marketing strategies work better in conjunction with one another. For example, you can use your social media strategy to raise brand or blog awareness, increasing your number of website leads, and your relevant, high-quality content can enhance your social media following.
With more and more users accessing content from mobile devices, you need to make sure you optimize your content for mobile access.
Don't change your strategy to only inbound marketing. You can often use outbound marketing techniques such as trade shows, cold calls, or networking events to gain website awareness. When your company has new products or updates, share them across all forms of media.
A blog is one of your most important marketing tools. Therefore, you should promote it via social media. You need to know your audience and their preferences. Use the few characters in your post to enticingly describe the content and know the best time to publish your post.
Interactive content engages your audience better and helps create personal relationships. Add surveys, webinars, and interactive question-and-answer sessions to your marketing strategy.
Technology has helped us create a whole new marketing world — a world in which aggressive, interruptive tactics are seldom the most effective ways to reach and convert prospective customers. Letting your leads come to you instead of the other way around creates appreciation rather than irritation and shows that your leads are already interested in your content.
Contact us
today to schedule a no-obligation "Vision Meeting" with an Active Blogs marketing expert and find out how blog marketing can increase your business success.