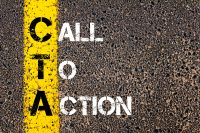 You've profiled your ideal website visitors, crafted content that targets their problems, challenges, and needs, and created an offer that leads them to the next stage of the buying process. So what will make website visitors actually click your call to action?
The answer depends on which readers you're targeting and where they are in their buying processes, so you'll want to have a variety of calls to action to test. Build your options with these tips:
Match your offer to the blog content. People are reading your blog because you're addressing their needs. Continue in that vein by offering resources, information, or direct connections that further address those needs.

For example, if your blog is about how the Internet of Things is transforming industry, offer a white paper or free consultation on that topic; steer away from the case study about your latest software module.
Match your offer to your reader. If analytics show that the majority of readers are new to your blog, gear your calls to action to their level of expertise and stage in the buying cycle. Craft your offer so it addresses someone who is just learning, rather than at the buying stage.

Offer an eBook, an eLearning course, or a subscription to your blog — not a discount on a purchase of your amazing software product. That can come later.
Tell them why they need it. Be specific. How exactly will the offer help them? Don't say, "Grow your business." Say, "Increase on-time customer deliveries by 40%."
Get them excited. Ditch the boring, generic "Sign up" or "Submit" buttons. Go with "Increase sales by 35% now!"
Take advantage of the impulse. Your reader may be on the fence. Push him or her over with a "Limited-time offer" or "Act now and get this bonus."
Stand out. Make your calls to action easy to see. Use an interesting shape for your clickable button and a contrasting color. Add plenty of white space around the button and use just a few action-packed words like "Get," "Download," and "Increase Sales."

You want your blog to be an effective marketing tool. For that to happen, you need an effective and irresistible call to action. Experiment with these tips to boost your conversion rate and take site visitors one step closer to becoming customers.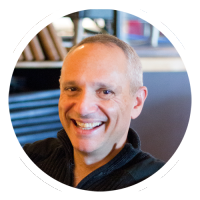 The more engaged visitors are, the more likely they are to become customers.
Contact Marketing Expert Marc Dube at Active Blogs to learn more about enhancing your B2B marketing — and how a blog can be the best approach for your company's business!